Kampala, Uganda, October 26-27
Theme: Fostering Creative and Innovative Research and Education Communities
As the regional research and education network for East and Southern Africa, UbuntuNet Alliance is uniquely positioned to support digital and data innovations that can expedite the impact of academic research. The main theme for this year will be centered on how to identify challenges and opportunities in the community and how to translate them into academic research as well as practices, and techniques that lead to creative and innovative solutions
The UbuntuNet Connect 2023 Conference theme looks broadly at the issues surrounding fostering creative and innovative research and education communities in Africa. Keynote speeches, panel discussions, and paper presentations are invited that address topics and anchor discussions on where we have come from, where we are today, where we should be heading, and the challenges and opportunities we face along the way.
Diversity and Inclusion – Explores best practices for promoting diversity and inclusion in research and education, how to create an inclusive culture, and the benefits of diverse perspectives and experiences.
Creativity and Innovation Programmes – What creativity and innovation initiatives are taking place in the research and education community? What are some of the success stories?
Research to Commercialization – Knowledge transfer: What is it? Why is it important? How can RENs facilitate the transfer of academic knowledge to the industry? How can universities collaborate to bridge the gap between research and practice?   How do universities safeguard their intellectual property? This sub-theme will look at best practices, case studies and examples of university research that have generated recent cutting-edge solutions that have benefitted the community.
Value-added services – What new services are being developed? Any significant upgrades to the current ones? Includes examples and deployment applications of learning management systems, cloud services, identity federation.
Connectivity services – Includes examples and deployment applications of Open Networking, eduroam on the go, enhancing connectivity to Institutions in underserved areas.
Cybersecurity – Due to the size and complexity of inter-connectivity, cyber-attacks can have a catastrophic impact on network and service availability. What new security measures are being researched or have recently been employed to secure R&E networks? Success stories or new techniques to be shared with the community.
Who Should Attend/Why should you attend?
 

College and University ICT Directors (or equivalent) and Librarians

– Opportunity to present on the extent of digitalisation in your institution, learn from others as well as gather information and hold discussions on challenges faced, potential digital solutions, and opportunities for collaboration.

Researchers, academics, students – Share how you are using digital technologies and the UbuntuNet Alliance/NREN research and education network to support your research, teaching and learning as well as on future directions. Provides opportunities to learn and form new collaborations across the continent.
Government officers (related to ICT and Education) –  Expound on your government's current and future policies, actions, and plans in stimulating the redesign of digitalised African universities. Gives you an opportunity to learn from what is happening in other countries.
Private/Industry – Present case studies on the emerging digital technologies in support of the digitalised African University. You have the opportunity to learn and discuss about the challenges universities face, present solutions, seek potential business.
  NREN Community – opportunity  to listen to the voice of the customer and learn areas where the services offered by NRENs can be catalyst of and anchor of the redesigned digital college and university.
March 6, 2023 – CLOSED: Call for Paper Presentations and Panel Proposals
July 1 – Opening Early Bird Registration
August 7, 2023 – Paper presentation and Panel Proposal Notification
August 31, 2023 – CLOSED: Early Bird Registration
September 30, 2023 – Close Regular Registration
October 26-27 – UbuntuNet-Connect 2023
UbuntuNet-Connect 2023 presents a rare opportunity for companies to meet Africa's research and education networking community and market their products and services. This is especially important to organisations and companies with a national, regional or global footprint.
Reasons to Sponsor
Thought Leadership – Position your products, services, and executives as key players in the research and education community.
 Networking – Gain face-to-face access and directly contact typically hard to reach decision-makers and education community.
Branding – The sponsorship will give your company or organisation visibility that it needs in the African research and education community.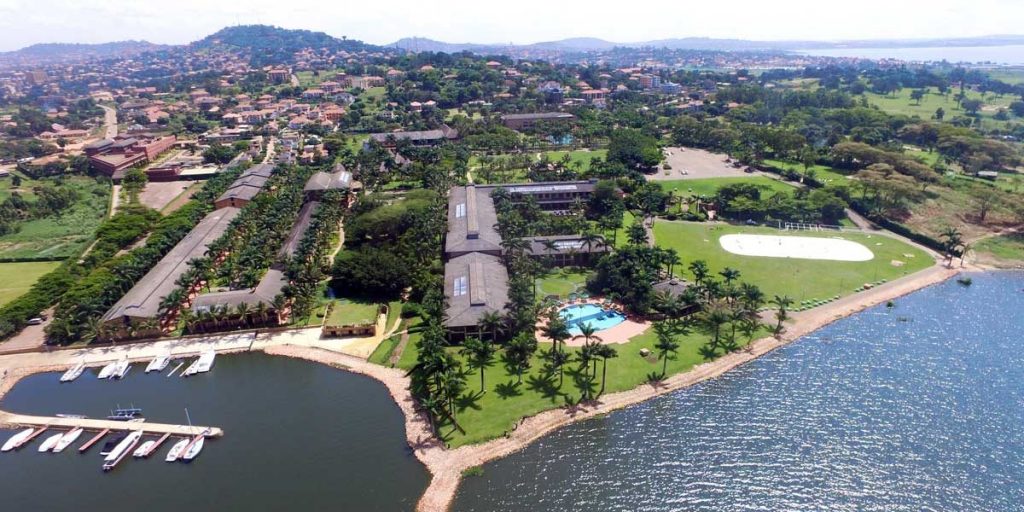 Regular Registration September 1 – September 30, 2023):
From Institutions in Africa:  $150
Rest of the World: $300
To ensure that you have a smooth experience at the UbuntuNet Connect 2023, we have compiled information to help you understand what to expect while in the Uganda.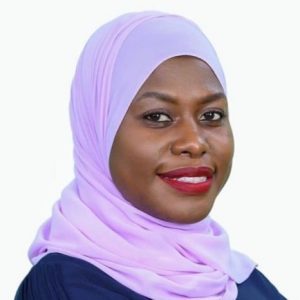 Dr. Aminah Zawedde,
Permanent Secretary,
Ministry of ICT and National Guidance,
UGANDA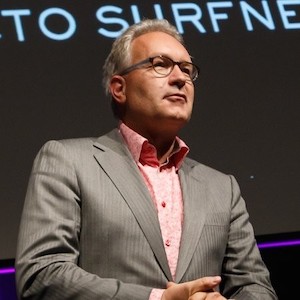 Erik Huizer
CEO, GÉANT
THE NETHERLANDS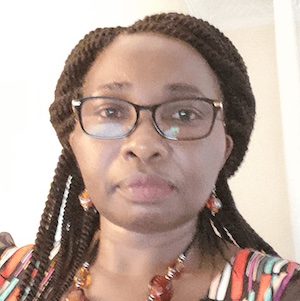 Prof. Damiannah M Kieti Manono
Deputy Vice-Chancellor, Finance Planning and Development
KCA University
KENYA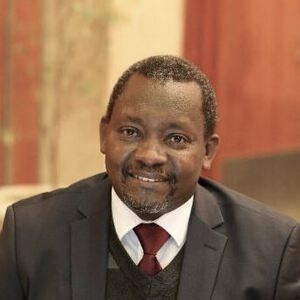 Prof Gaspard Banyankimbona
Executive Secretary
Inter-University Council of East Africa
UGANDA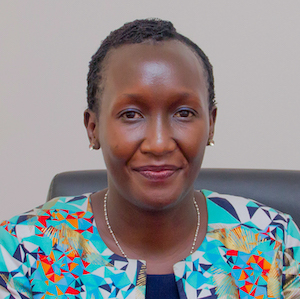 Eng. Irene Kaggwa Sewankambo
Executive Director,
Uganda Communications Commission
PRE-CONFERENCE PROGRAMME (BY INVITATION ONLY)
09:00-16:00 First UbuntuNet Alliance Women Hackathon
Room: Sapphire
The women hackathon seeks to addresses the innovation gap and gender balance in software development on the African continent.  
Aims, Theme and Key Focus Areas
Competitively selected teams of women developers from the Ubuntunet Alliance region of East and Southern Africa shall participate in the hackathon under the theme: Innovate for Research and Education. Key Focus Areas for projects are:
Innovations for 21st century education: All over Africa, there is a need to improve the way learning happens both in and out of a school, especially in the post pandemic era. Moreover, the reliance of education on technology has continued to increase and awareness of such technologies is key. 
Innovations for improving uptake of research and its outputs:  This involves innovations, which help in stakeholders becoming aware of and accessing research outputs to improve policies and practice.  Research uptake involves dissemination of research findings, Capacity development to understand research outputs, increased Influence (social influence), Incentives and creation of enabling environments among others.
Innovations for improved collaboration: Innovations, which bring together multiple stakeholders in research projects. Collaboration technologies include those which assess the diversity of teams (experiences, roles etc), help in the mobilisation of teams and assess performance and contribution of teams and individuals in order to provide impactful research.
The five teams selected through a highly competitive process are:
NovaNex: Empowering Collaborative Learning and Knowledge Exchange, Jane Jackline Waithira, Rose Caleno, and Beryl Kanali, KENYA.

Research Aggregator Web Application. Grace Gausi, Joyce Mtawali, and Olivia Mkandawire. MALAWI.

Digitalizing the Education System for Better Effectiveness and Efficiency. Nabunje Diana Lubega, Joan Namakula, and Linda Arwa. UGANDA.

CollabScholar: Enhancing Research and Education Through Digital Collaboration. Chansa Kashell Mwenya, Foster Mulenga, and Faith Chulu. ZAMBIA

KUSHA: Empowering Researchers through social media for Knowledge Dissemination. Trish Ngarize, Blessing Gavaza, and Ashley Masvodza. ZIMBABWE.
Teams shall present their applications during the closing plenary of the conference.
09:00-16:00 AfricaConnect3 PMB Meeting
Room: Kalangala Hall
[Invitees from EU, GEANT, UA, WACREN, and partners. Closed Meeting]
09:00-16:00 Open Science Training for Librarians
Room: Kalangala Hall
[Closed training for librarians.  By invitation only.]
The training covers relevant aspects of Open Access and Open Data with a hands-on exercise on how to build institutional repositories.
Session

Topic

Session I

Introducing Open Science and the FAIR principles:

AfricArXiv Open Access principles
Persistent Identifiers: ORCID, ROR, DOI

Session II

Comparing scholarly repository systems: 

Archiving features 
Content curation and metadata strategy

Session III

Hands-on Practical (Please bring a laptop):

Upload, curate, deploy scholarly content
Taking charge of institutional bibliometrics
09:00-13:00 UA NREN CEOs Meeting
Room: Emerald
[Closed Meeting for UA NREN CEOs]
14:00-16:00 East Africa NREN Forum
Room: Emerald
[Closed Meeting by Invitation.]
Organised by Inter-University Council for East Africa (IUCEA) and UbuntuNet Alliance for NREN Stakeholders from East Africa.
16:00-18:00 UA Board Meeting
Room: TBC
[CLOSED MEETING BY INVITATION ONLY]
09:00-10:30AM Plenary I: Opening Plenary
Room: Victoria Ball Room
Chairperson: Prof Madara Ogot, CEO UbuntuNet Alliance
Welcome remarks:

Prof Madara Ogot, UbuntuNet Alliance CEO (5 min)
Nicholas Mbonimpa, RENU CEO (5 min)
Rev. Prof John Kitayimbwa, RENU Chairperson (5 min)
Dr Julianne Sasa-Otim, Ag, UbuntuNet Alliance Chairperson (5 min)
European Union Representative (5 min)

Dr. Aminah Zawedde, PS Ministry of ICT and National Guidance, Guest of Honor Speech and Official Opening of Conference (15 min)
Keynote 1-1: Erik Huizer, CEO GÉANT (20 min)
Keynote 1-2: Prof. Gaspard Banyankimbona, "The Role of IUCEA in Digitalization Journeys of Higher Learning Institutions in the EAC." Executive Secretary, Inter-University Council of East Africa (IUCEA) (20 min)
On the terrace outside Victoria Ball Room (Main plenary hall)
11:30-13:00 Session 1-1: Connectivity and Cybersecurity I
Room: Regal
Chairperson:
Bridging the Connectivity Gap Using Unconventional Last-Mile Solutions Nicholas Brian Anya, RENU- UGANDA.

Measuring End-User Experience in Network Research and Education Networks: Leveraging the Google ISP Tool, Sherinah Nakazibwe, RENU- UGANDA.

RARE Router: Use Cases and Opportunities for Research and Education Networks, Wilson Wasswa, UbuntuNet Alliance, MALAWI.
11:30-13:00 Session 1-2: Fostering Creativity and innovation in the R&E Community
Room: Majestic
Chair:
Results of creative and innovative research: The success story of PataIntel, an innovative research-based E-learning platform from Tanzania, Pamela Chogo, Nelson Mandela African Institute of Science and Technology – TANZANIA.

Teleproctoring as a model for learning surgical skills in rural Uganda, Chelsia Melendez, Icahn School of Medicine at Mount Sinai, UNITED STATES.

Leveraging Science, Technology and Innovation to Foster Creative and Innovative Research and Education Communities, Margaret Muthee, National Commission for Science, Technology and Innovation - KENYA.
11:30-13:00 Session 1-3: From Connectivity to Growth and Sustainability
Room: Royal
Chairperson: Caroline Tuhwezeine

'Playing our Part' - How African RENs are Contributing to Meeting Global Goals, Effah Amponsah, WACREN- GHANA.

Beyond Connectivity: Unlocking Africa's potential through the spirit of Ubuntu, Harold Bowa, UbuntuNet Alliance, MALAWI.

Tackling Sustainable Development Goal 9: Examining efforts by RENU to build critical national infrastructure, Ashaba Nebert, RENU, UGANDA.
11:30-13:00 Session 1-4: Research to Commercialisation Experiences in Malawi and Uganda
Room: Victoria Ball Room
Chairperson: Dr. Julianne Sansa-Otim
Panel discussion
Dr. Julianne Sansa-Otim, Makerere University, UGANDA
Prof. Nancy Chitera, Malawi University of Business and Applied Sciences, MALAWI
Dr. Grace Kamulegeya, Makerere University, UGANDA
Dr. Isaac Mugume, Uganda National Meteorological Authority, UGANDA
Peter Eneru, Makerere  University IP Office, UGANDA
Prof. FF Tusu Tusubira, Knowledge Consulting Ltd, UGANDA
14:30-16:30 Session 1-5: Connectivity and Cybersecurity II
Room: Regal
Chairperson:

Enhancing Network Hygiene: Network-wide Blocking and Whitelisting for Effective Email Spam Filtering, Gideon Mpungu, RENU UGANDA

Maximizing Bandwidth Efficiency: App Filtering for Optimal Network Performance, William Kibirango, RENU-UGANDA

Unleashing Creativity and Innovation for Connectivity Services in African Research and Education Communities, Itoro Charles Emembolu, AfriLabs Research Group, AfriLabs, NIGERIA
14:30-16:30 Session 1-6: Cloud-based Solutions and Services
Room: Majestic
Chairperson:
Democratising the use of video in African Higher Education Institutions: The Africa Digital Campus use case, Omo Oaiya, WACREN, GHANA.

The implementation of framework for utilizing opensource cloud services in tertiary academic institutions, David Fadaraliki, Harare Institute of Technology, ZIMBABWE.

Maximizing Research Impact and Fostering Creative and Innovative Research Communities through Open Access Publishing, Open Data Sharing, and Collaborative Digital Tools, Ian Khonje, OASIS Brands, MALAWI.

tbd, Amazon Web Services
14:30-16:30 Session 1-7: Open Science
Room: Royal
Chairperson: Maria Cotera | Figshare

ORCID's Membership Equity Program and Regional Consortium Approach: Fostering Creative and Innovative Research and Education Communities in Africa, Lombe Tembo-Shuma, ORCID, ZAMBIA.

Developing and Implementing Infrastructure for Open Science: Lessons from Sierra Leone, Thomas Songu, Njala University, SIERRA LEONE.

LIBSENSE-RUFORUM Collaboration for Improved Agricultural Research Data Management in Africa, Pamela Abbott, The University of Sheffield - UK.

Open Repositories in Uganda: Gains and sustainability mechanisms for Institutional Repositories of three Institutions that participated in the concluded EIFL/SPIDER Project, Luke Francis Kiwanuka, Makerere University Library, UGANDA
14:30-16:30 Session 1-8: Applications of Emerging Digital Technologies
Room: Victoria Ball Room
Chairperson:
AI-Powered Research: Tools for a Modern Researcher, Tirivangani Magadza, Harare Institute of Technology, ZIMBABWE.

Positioning African NRENs to Support Artificial Intelligence Research in Africa: Personal Experience from a PhD Student in Computational Intelligence Research, Tiwonge Banda, UbuntuNet Alliance, MALAWI.

Internet of things for students support in comprehensive open distance electronic learning institutions of higher learning in South Africa, Mahlatse Shekgola, University of South Africa, SOUTH AFRICA.

Empowering Digital Teaching and Learning: Innovations Driving Transformation and Inclusion for the KENET Community, Zainab Mzungu, KENET, KENYA.
On the terrace outside Victoria Room (Main plenary hall)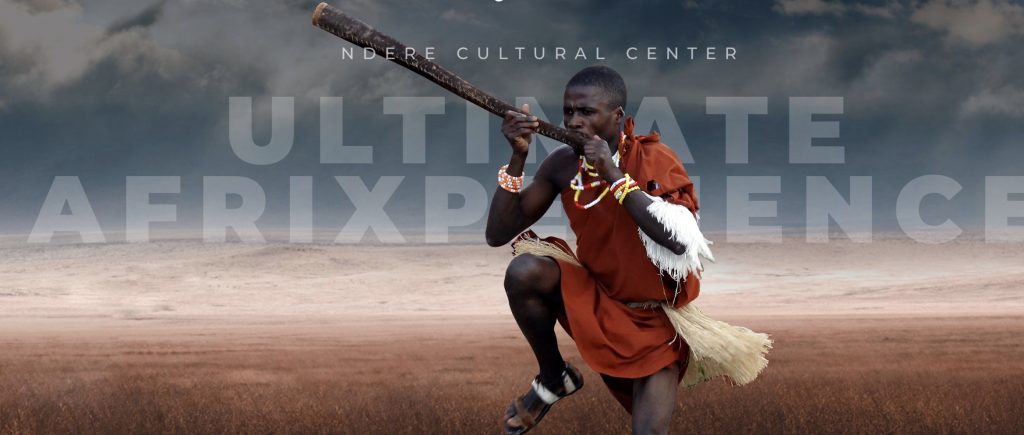 A night of dinner, drinks, dancing and entertainment at the Ndere Cultural Centre, https://ndere.com/
Bus transport shall be provided from Speke Resort.
09:00-10:30AM Plenary II: The Digitalisation Journey
Room: Victoria Ball Room
Chairperson:
Keynote 2-1: "Automation Initiatives, Successes and Challenges in Private and Public Universities: A Case of KCA University in Kenya" Prof Damiannah Kieti Manono, DVC Finance, Planning and Development, KCA University, KENYA (30mins)
Keynote 2-2: "What NRENs can contribute to the telecommunications sector - the regulator's perspective." Eng. Irene Kaggwa Sewankambo,  Executive Director at the Uganda Communications Commission (30mins)
Panel discussion: "Improved Infrastructure and Access to Online Learning Systems and Services Delivery at Universities in the East African Community" Chairperson: Ben Ruhinda Senior Systems Officer, IUCEA, Eliakim Okundi, Project Manager, UA,  Joshua Jacob, Chief IT Specialist, NM-AIST, TANZANIA (30mins)
09:00-10:30 Side Session: High Performance Computing facilities for R&E in Africa - Deployment, Utilisation and Maintenance models
Room: Regal
Chairperson:
[More information to be provided soon]
On the terrace outside Victoria Ball Room (Main plenary hall)
11:30-13:00 Session 2-1: Connectivity and Cybersecurity III
Room: Regal
Chairperson:
Revolutionizing eduroam on the Go: Empowering Global Connectivity with eSIM Technology, Tumwesigye Arthur, RENU, UGANDA

tbd, BCS

tbd, Simplifi
Room: Majestic
Chairperson:
The efficacy of Digital innovation and technology for gender equality in the lives of women living with disabilities in southern Africa: The case of Zambia and Zimbabwe, Mweendalubi Dubeka, Ministry of Education, ZAMBIA.

Building a Diverse, Equitable and Inclusive Community at The Carpentries, Angelique Trusler, The Carpentries, SOUTH AFRICA.

Evidence-Based Strategies for Promoting Diversity and Inclusion of Library Services for Students with Visual Impairment in Nigeria: University of Lagos Experience, Stella Nduka, University of Lagos, NIGERIA.
11:30-13:00 Session 2-3: Research Management
Room: Royal
Chairperson:
Managing Research Performance: Researcher Profile Information System, Rosemary Omwandho, University of Nairobi, KENYA.

New wine in new wineskins: Research Data Management by Academic Libraries as innovative value added service in higher education communities, Adefunke Alabi, University of Lagos Library, NIGERIA.

The establishment of virtual libraries within boarding houses as a means to cultivate research and facilitate the creation of research and learning commons, Macdonald Nhakura, Harare Institute of Technology, ZIMBABWE.
11:30-13:00 Session 2-4: Knowledge Mobilization for Maximized Research Impact in Africa
Room: Victoria Ball Room
Chairperson: Omwoyo Bosire Onyancha
Panel discussion
Omwoyo Bosire Onyancha, Department of Information Science, University of South Africa, SOUTH AFRICA

Prof Williams Nwagwu, University of Ibadan, NIGERIA

Prof Tom Kwanya, Technical University of Kenya, KENYA

Prof David J. Phipps, York University, CANADA
14:30-16:00 Plenary III: Closing Plenary
Room: Victoria Ball Room
Chairperson: Prof Madara Ogot, CEO, UbuntuNet Alliance
Panel Session (30 mins) - The Journey of Africa's Regional RENs. Prof Madara Ogot (Panel Chair), Boubakar Barry (CEO WACREN), Prof. FF Tusu Tusubira, Knowledge Consulting Ltd, UGANDA;  Yousef Torman (Founder CEO ASREN).
Women Hackathon Lightning talks (30 mins)
Award to and Keynote by  Prof. Stephen Simukanga out-going UbuntuNet Alliance Board of Trustees Chair (20 mins)
Announcement of venue for UC2024
Closing
On the terrace outside Victoria Room (Main plenary hall)
Flashback UbuntuNet-Connect 2022