Zambia Research and Education Network (ZAMREN) was formed in 2007 by three education institutions, Copperbelt University, University of Zambia and Mulungushi University. In 2012, ZAMREN was operationalised after the industry regulator Zambia Information and Communications Technology (ZICTA) granted the service license and is registered as Public Benefit Organization (PBO).
This year, ZAMREN celebrates ten years since becoming operational and is marking the milestone under the theme, "Celebrating 10 Years of Enabling Knowledge: The Road To Digital Transformation". The theme epitomes what the organisation has undertaken and achieved through its strategic objectives and how this will impact the future. The CEO, Mr. Stein Mkandawire took some time to explain the milestones ZAMREN has achieved in the past ten years.
ZAMREN operates under four main objectives each of which are briefly touched upon. The first objective is to secure cost-effectiveness broadband connectivity to all member institutions. This has been at the heart of their focus to increase Internet access and usage among education and research institution. In 2012, they were using a paltry 35Mbps of bandwidth.
Over the years, they have maintained a steady growth in membership averaging 27% year on year. During the peak of the COVID-19 pandemic, ZAMREN deployed a retention strategy, a form of corporate social responsibility, through which they offered to host the online learning platforms of all their member institutions at NO cost. They also provided training for institutions for managing their campus networks including the deployment of the online learning tools. To-date, they have not suffered any significant drop in numbers. Membership has grown from the initial three in 2012 to a hundred and thirty-two as at December 2021. This has resulted in a significant increase in bandwidth usage.

The second objective is to provide connectivity to dedicated global research and education resources and the Internet. The focus has been to support member institutions improve connectivity within their institutions and user experience. The Eduroam service has been deployed in over 75% of member institutions to support this. In addition, ZAMREN is supporting campus for seamless connectivity by end users; financing 50% of the cost to extend the local area network to students halls of residence (from its inception to date, close to 25% of the member institutions have taken up this offering); provision of training on Eduroam; and constant engagement to improve accessibility to global research and education resources.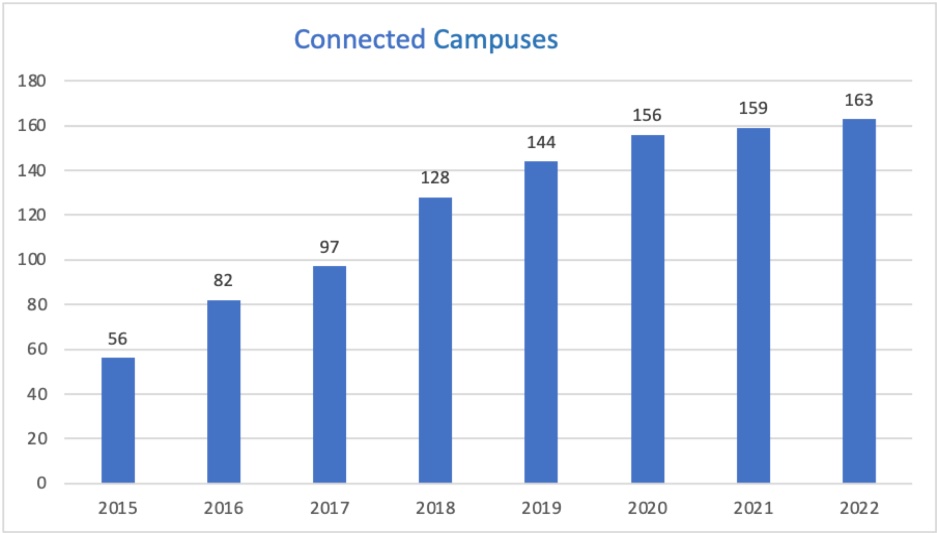 Further, ZAMREN seeks to share their education resources via their dedicated infrastructure. Implementation of Eduroam covers over 75% of active member institutions, resulting in an increase in access to educational resources. This is leading towards an optimum utilization of the deployed infrastructure by ZAMREN.
Finally, ZAMREN strives to provide advanced ICT services to its member institutions. This includes High Performance Computing (HPC) usage for strategic national projects. As Zambia's NREN, they host the only HPC in the country. This accords great leverage to member institutions that would like to conduct complex research projects including multiple complex simulations for planning or weather predictions.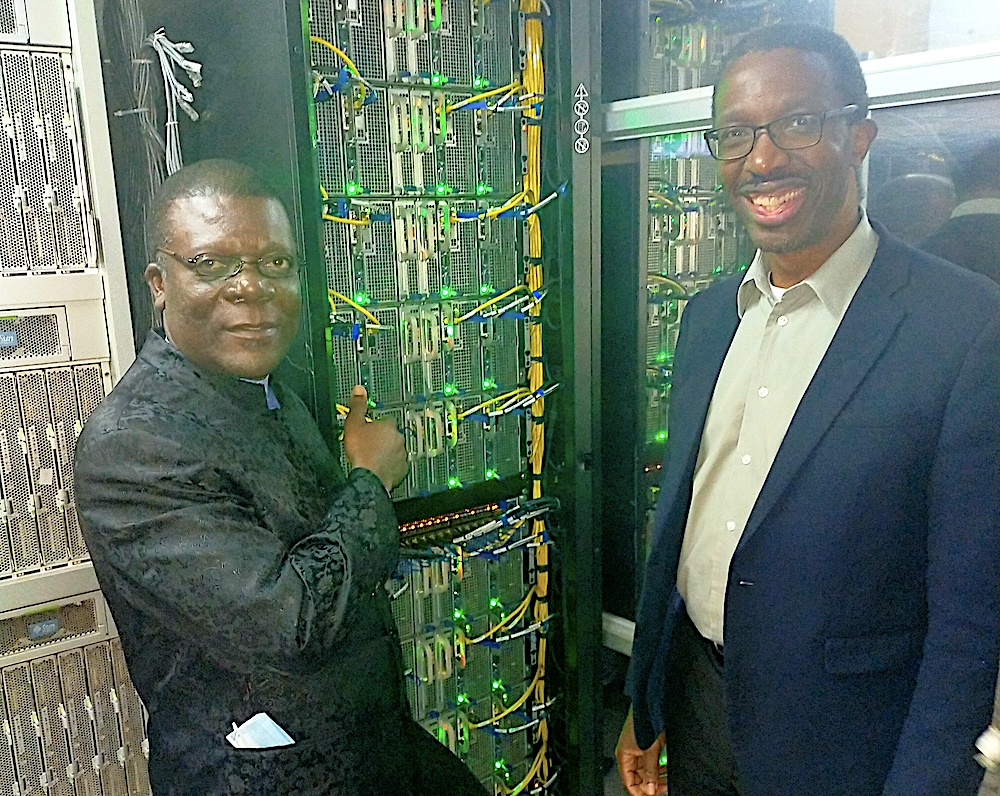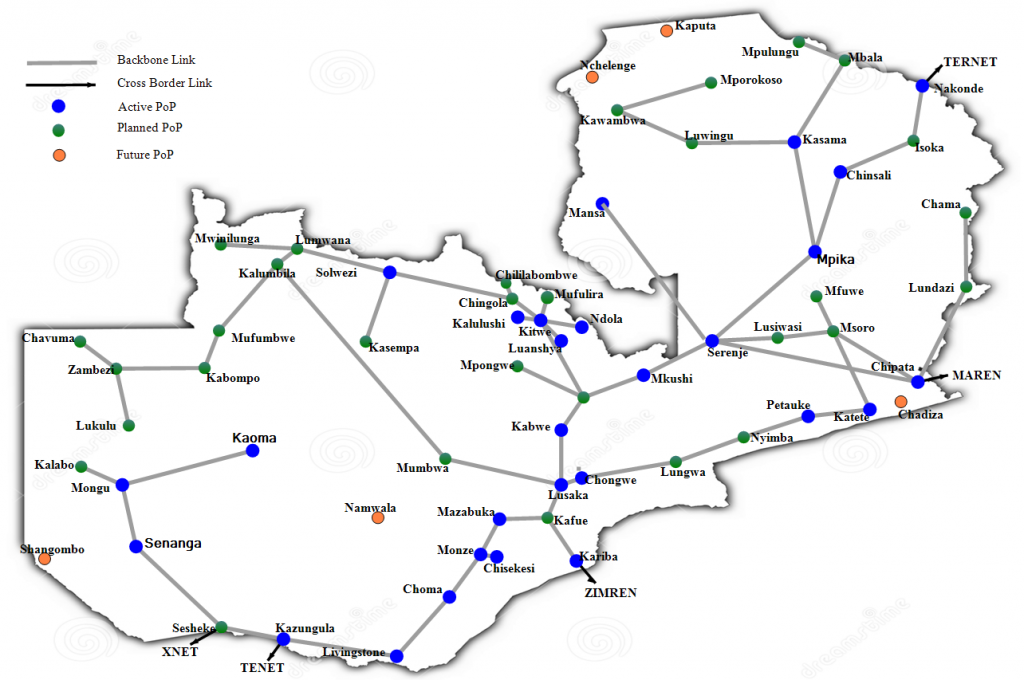 Looking into the future and in the context of the milestones achieved thus far, underscores the need for more resources, including more staff, more operating office space, and a bigger server space. Currently, ZAMREN offices are housed within the School of Education at the University of Zambia. Three offices on the first floor on the Western Wing houses the fifteen staff members, HPC and Server room, and other operational services. In light of the limited space, the University of Zambia has offered land to enable ZAMREN to undertake a building project, expected to start before the year ends.
The past ten years have not been all been easy, with many challenges that had to be overcome to reach where it is today. ZAMREN plans to celebrate their achievements with the education and research community by hosting an Awards Gala Dinner on September 23, 2022, at David Livingstone Safari Lodge in Zambia.