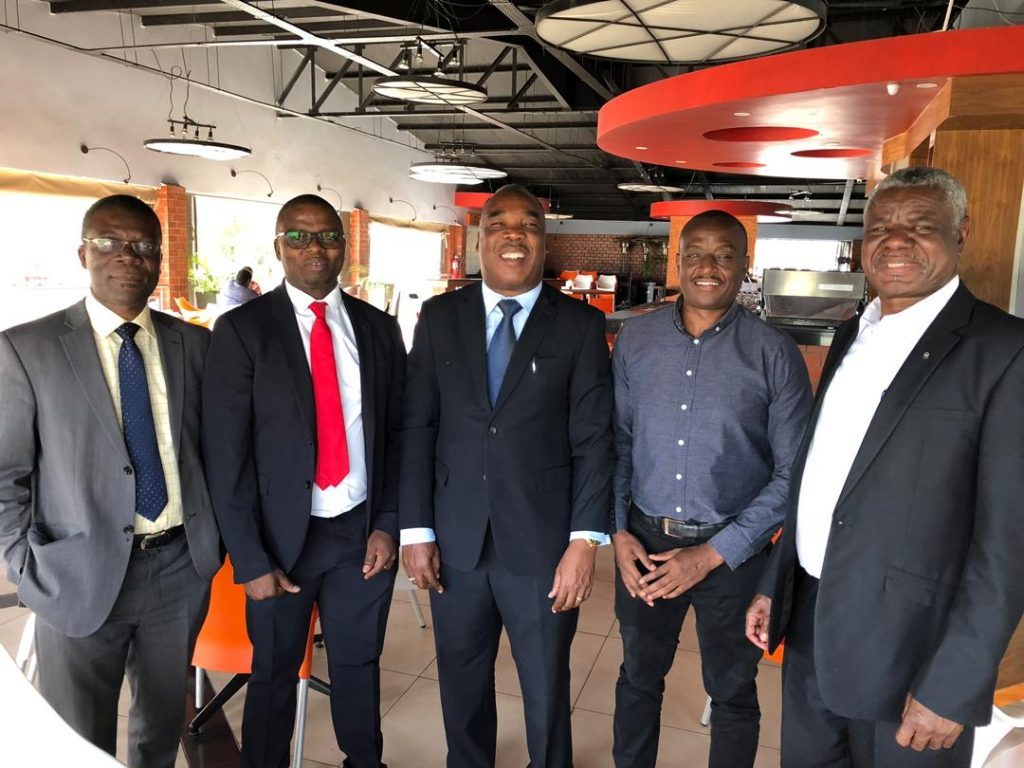 The Board of Directors of the Zambia Research and Education Network (ZAMREN) appointed Stein Mkandawire, the NREN's former Chief Technical Officer as the new CEO of ZAMREN taking over from long term CEO, Bonny Khunga who retired from the position on 31st March this year. NUANCE caught up with Stein Mkandawire (SM) to appreciate his new vision for the NREN as well understand the priority areas for ZAMREN in the new research and education environment brought about by the Covid-19 pandemic. Excerpts:
NUANCE: Congratulations of your appointment as the new ZAMREN CEO.
SM: Thank you very much. It is indeed a pleasure to be appointed on the position of CEO. I know it is a big position that requires a lot of strategic planning and thinking but I believe that over the years I have been working as CTO, I have been well groomed to be the CEO of ZAMREN.
NUANCE: You mentioned about working as CTO of ZAMREN, briefly explain what your role as CTO entailed and how that relates to your new role as CEO.
SM: As CTO, I was at the center of the NREN as I oversaw the technology to be deployed as well as the commercial side of the organization as we do not have a sales and marketing team. Therefore, I understood the pricing of the services as well as the public relations with the member institutions we connected. I signed Service Level agreements with vendors and member institutions so when I came to the position of CEO, I was already an all-rounder who understands both the technical and business side of the organization.
NUANCE: You are obviously filling in the big shoes of your predecessor, Mr. Bonny Khunga, for you, what is your vision for ZAMREN?
SM: That is a tricky question that the Board also asked me when I was being interviewed for the position. But the vision of ZAMREN is already explained in the strategic plan so my job is to drive this vision which I am happy to say I was part of the team that formulated it. What might differ now would be the strategies that we will formulate and apply to achieve the vision.
NUANCE: What is the vision of ZAMREN?
SM: To be an internet service provider that looks at innovative ways of using the connectivity infrastructure for the betterment of member institutions to ensure that we create some synergies between our institutions and also ensure that we position ourselves well globally and regionally to benefit our members.
NUANCE: You mentioned of strategies to employ to achieve your vision, as we can see there are emerging trends that are disrupting the normal way of doing things. Currently, what are the challenges of research and education networking in Zambia and how are you planning to address these challenges?
SM: As I said, we need to change the strategies in order to achieve our vision. With Covid-19, it means that sticking to our old strategies will not help us achieve our vision. With Covid-19 there are different strategies we are trying to employ to remain relevant. Our main stay is to ensure that we provide affordable and cost effective broadband connectivity to member institutions to enable them collaborate with fellow researchers within and outside the country. COVID-19 means that learning has been disrupted but research has not been disrupted so we are still looking at possibilities of ensuring that learners continue learning since this is our main source of income. If students are not on campus it means we must have platforms that will support their learning. So as ZAMREN, we are using Moodle. Using Moodle means that leaners are using more bandwidth as each student needs access to repositories or content that has been generated by learning institutions. This means that the students will need more bandwidth to pull these resources and for learning institutions to upload the same. So, the demand for bandwidth now is more than was the case when there were no students on campus. We are therefore putting in place strategies to enable member institutions have infrastructure that can support this kind of learning. We have procured servers and created a Moodle platform where members that do not have servers can use to upload content for their leaners. From now until December 2020 we are not charging these institutions for hosting but we are collecting minimal set-up fees. Once the institutions and students are accustomed to the platforms, we can then start charging them hosting fees. We are also doing various capacity building initiatives to ensure that our staff and those of our member institutions are able to handle and use these platforms. In addition, we are trying to ensure that we finish our payment for AfricaConnect2 so that bandwidth prices come down so that we entice our member institutions to order more bandwidth to enable them collaborate more.
NUANCE: How important is the relationship between UbuntuNet Alliance and ZAMREN especially in regards to the achievement of your vision?
SM: Our relation with the UbuntuNet Alliance is great. There is no moment when we don't talk to our colleagues at the Alliance. UbuntuNet Alliance procures capacity on behalf of its member NRENs and we are a member NREN of UbuntuNet Alliance. The Alliance uses Irrevocable Right of Use (IRU) which we cannot acquire on our own. Using the muscle of UbuntuNet Alliance, we have benefited a lot and we will continue with our participation in the AfricaConnect projects. We have seen that AfricaConnect3 has come with new trainings and services which commercial ISPs cannot provide so we stand to benefit more with UbuntuNet Alliance that we can as ZAMREN alone. I would also like to commend the CEO of UbuntuNet Alliance for being so proactive and welcoming. He is always available for discussions and providing strategic solutions to our challenges. With this mentality, we are going to go very far.
NUANCE: What is your general impression in terms of Research and Education Networks in Africa as compared to those from the west or east?
SM: We might not be where our colleagues are or have been but with our determination, we will be able to achieve all they have achieved. Most of the research conducted overseas uses data from Africa. This means that the research is being conducted in Africa. What we have lacked is publication. With the formation of NRENs we will see our researchers from universities publishing more. We have learnt and now it is our time to do it, and we are going to do it.
NUANCE: Tell us about yourself.
SM: I am 52 years old, married with 5 children – 3 girls and 2 boys. I went to Copperbelt University where I did a Diploma in Mining Meteorology and later picked up a job with the Zambia Consolidated Copper Mines. In 1999 I went back to do the university to do my BSc in Computer Science and graduated in 2001. I joined Copperbelt University as Assistant Network Engineer in 2003 and the university sponsored me to do a Master in Data Communication and Software Engineering at Makerere University in Uganda. Upon my completion, I went back to Copperbelt University where I was appointed Head of Computer and Communication Networks where I worked until 2012 when I joined ZAMREN as CTO. I enjoy watching soccer. I am a fan of Chelsea FC in England and Real Madrid in Spain. I go to church every Sunday and like to spend time and go places with my family.