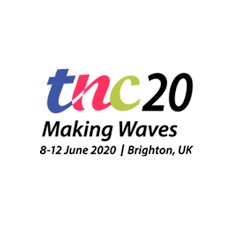 TNC20, Brighton, United Kingdom, 8-12 June 2020
Call for Applications
Introduction
UbuntuNet Alliance in collaboration with GÉANT, the Pan-European Research and Education Network is calling on emerging National Research and Education Networks (NRENs) from Eastern and southern Africa to nominate candidates to participate in the GÉANT Emerging NREN Programme, to be held alongside GÉANT's 36th research and education networking conference, TNC20, from 8-12 June 2020. The conference will be held in Brighton, United Kingdom and hosted by JISC, the NREN of the United Kingdom.
The Emerging NREN Programme
GÉANT's Emerging NREN Programme aims to integrate global emerging NREN partners into the TNC community and to create further synergies and connections on different organisational levels between EU and global NRENs. This is done in a number of ways:
Participants are paired with GÉANT or NREN staff based on common professional interests in order to facilitate a platform for informal dialogue between people of the same interests.
Participants are encouraged to submit Lightning Talk proposals; selection is based on a competitive process. Further details can be found at: https://tnc20.geant.org/submission-guidelines/
A special one-day programme co-organised with the TNC local host
A networking dinner.
Timeframe:
The programme will run alongside TNC20. Participants will be expected to be in the UK from Sunday, 7th of June to Thursday, 11th of June.
In London for the special NREN programme with local host on the 8th of June.
In Brighton from the 9th until the 11th of June.
Who is eligible?
Emerging NRENs from the UbuntuNet Alliance (NRENs that are not yet connected to the UbuntuNet Network or have been connected for not more than five years) are expected to nominate young engineers, NREN staff members or researchers who are part of the community but are not usually able to attend conferences and would benefit from the knowledge exchange. The Emerging NREN Programme strongly encourages applications from women wherever possible.
Sponsorship and Funding
All costs associated with travelling, accommodation and sundry expenses for successful candidates will be covered by UbuntuNet Alliance under the AfricaConnect3 Project. GEANT will waive registration fee for successful participants.
How to Apply?
Applicants should submit their completed application form, which should be accompanied by an up to date CV in English and the proposed Lightning Talk. The Lightning Talk will be useful for us in selecting participants, but we do not guarantee that the selected Lightning Talk will be accepted by the TNC20 Organising Committee. Successful participants whose Lightning Talks will not be accepted by the TNC20 Organising Committee will still be funded to participate. Further details about the Lighting Talks can be found at: https://tnc20.geant.org/submission-guidelines/.
The applications should be submitted by the NREN CEO to the UbuntuNet Alliance Secretariat via info@ubuntunet.net by Friday, 14th February 2020.
Successful candidates will be required to submit a report of their experience upon their return.