On the 2nd of October 2023, UbuntuNet Alliance took a significant step towards strengthening its operations by organizing a staff training session. Facilitated by Dr. Emmanuel Chiza Nkhwali of E Square Consultancies, this training focused on essential aspects of procurement, fraud prevention, and anti-corruption measures within the organization. The event was a testament to UbuntuNet Alliance's commitment to fostering competence and knowledge among its staff to improve overall efficiency, with a particular emphasis on procurement processes, preventing fraud and anti-corruption.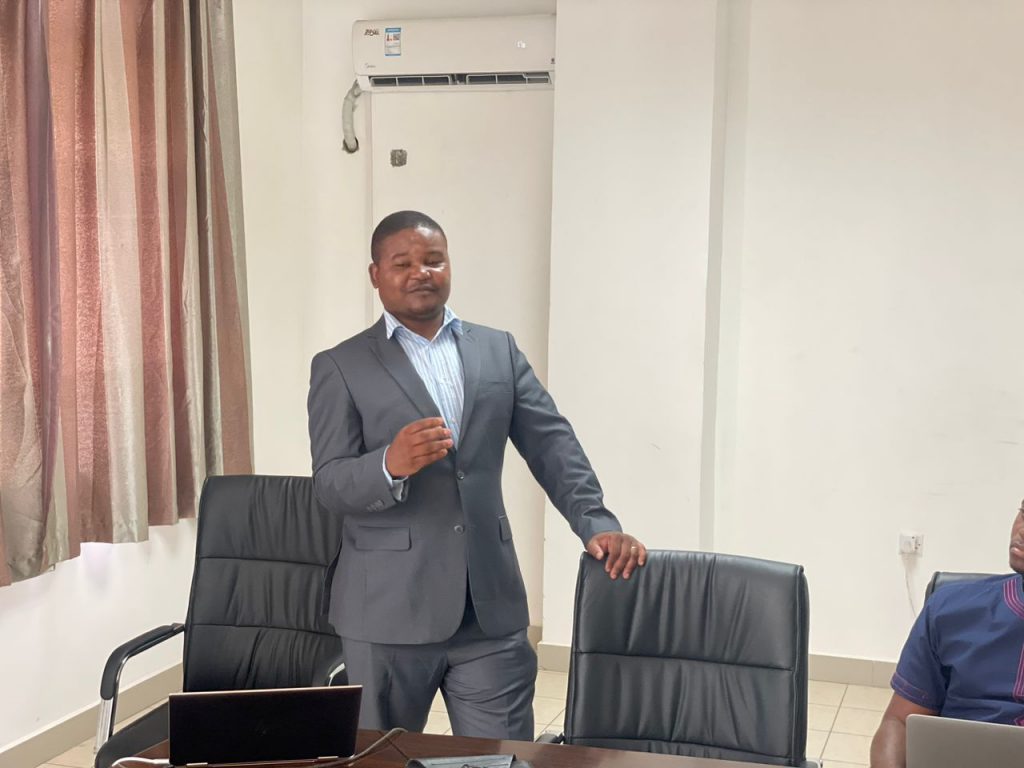 Dr. Emmanuel Chiza Nkhwali, a seasoned professional in the fields of procurement, fraud prevention, and anti-corruption, led the training. With a wealth of experience and expertise, Dr. Nkhwali was the ideal choice to equip UbuntuNet Alliance staff with the essential skills and knowledge required to excel in their roles.
The decision to hold this training underscores UbuntuNet Alliance's dedication to the continuous development and upscaling of its workforce. As an organization dedicated to providing its member institutions with faster, more resilient, and affordable network solutions, procurement plays a pivotal role in its operations. Consequently, it is imperative that all staff members are well-equipped with the necessary skills and knowledge to navigate the complexities of procurement efficiently.
The primary objective of the training was to empower UbuntuNet Alliance staff with the necessary skills and competencies to enhance the efficiency of the organization's operations, specifically in the domain of procurement. The training equipped staff with the following essential abilities:
Developing Critical Supply Strategies, Policies, and Procedures: Staff members learned how to create strategic procurement plans, policies, and procedures that align with the organization's goals and objectives.
Building Strong Supplier Relationships: The training emphasized the importance of nurturing positive relationships with suppliers, focusing on building trust, rapport, and credibility.
Effective Negotiation Techniques: Staff members gained valuable insights into successful negotiation tactics, ensuring that procurement deals are favorable for UbuntuNet Alliance.
Due Diligence for New Suppliers: Participants learned how to conduct thorough due diligence when considering new suppliers, reducing the risk of procurement-related issues.
Detecting and Reporting Procurement-Related Funds: Staff members were trained to identify irregularities and report any suspicious activities related to procurement funds.
In addition to procurement, the training addressed the critical issue of fraud and corruption prevention. Its primary objectives included:
Increasing Awareness: Staff members were made aware of the three primary areas of fraud within an organization, enabling them to recognize and address potential issues.
Utilizing Digital Tools: The training introduced digital tools and techniques that can be employed to identify and prevent fraud effectively, ensuring transparency and accountability in operations.
Understanding Risks: Participants gained a comprehensive understanding of the risks that fraud and corruption pose, both to the organization and to individuals involved, emphasizing the importance of vigilant prevention measures.
UbuntuNet Alliance's staff training on procurement, fraud prevention, and anti-corruption measures, led by Dr. Emmanuel Chiza Nkhwali, represents a significant investment in the organization's future success. By empowering its staff with the essential skills and knowledge required for effective procurement and robust fraud prevention measures, UbuntuNet Alliance is not only safeguarding its operations but also promoting integrity, transparency, and accountability within the organization. This commitment to staff development serves as a beacon of excellence in the field of research and education networking across the region.